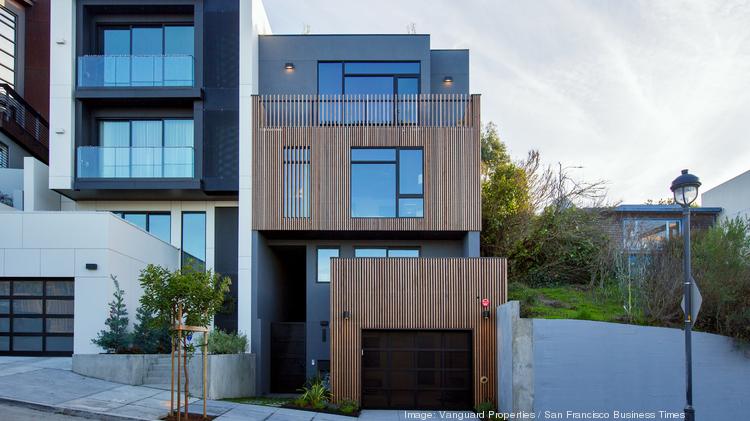 By Ted Andersen  – Digital Editor, San Francisco Business TimesApr 28, 2020, 2:53pm PDT Updated Apr 28, 2020, 9:44pm PDT 
After seeing listings vanish when the shelter-in-place was first announced in mid-March, San Francisco's real estate market is beginning to come out of its Covid-induced hibernation during what is typically the hottest season of the year for residential real estate.
The number of homes actively listed for sale in San Francisco has risen 10% over the past week to 550. According to the multiple listings service, Compass analyst Patrick Carlisle said, 35 listings that had been pulled have come back on market over the past seven days, with six of those now under contract. In general, he said, activity has been ticking up in the San Francisco real estate market since the crash first hit after shelter-in-place rules came into effect on March 17.
Carlisle said that after the initial shock to the market, agents, buyers and sellers have been slowly figuring out how and when listings can still be safely seen by buyers, and when offers can be made, reviewed and accepted. He also noted that typical escrow requirements — inspections, appraisals and closings — can proceed, even though market activity is still far below what it would typically be in spring.
Over last two weeks of March, San Francisco saw a deep plunge in new home listings coming on market and listings going into contract and the biggest Bay Area spike in the number of listings being pulled off the market — from 16 to 250 — according to a report by Compass. At its lowest point during the final week of March, the number of homes on the market had dropped by 40% since the stay-at-home order was announced.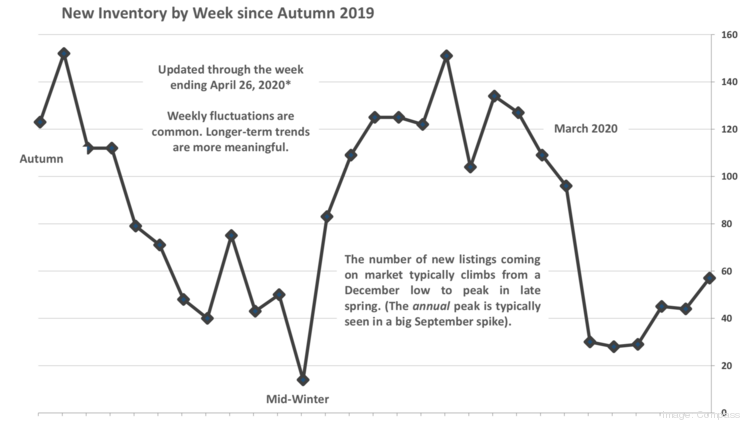 For instance, Vanguard Properties took a five-bedroom home — newly built in 2019 and listed at $6.9 million — off the market in Noe Valley three weeks ago and just re-listed it this Monday on MLS.
"Buyers are at home," she said. "They are a captive audience right now. We've never had that before."
Click through the gallery above to see inside 647 Duncan St., represented by Frank Nolan of Vanguard Properties.
Movement on the high-end market is also occurring. One example is a Cow Hollow mansion that just sold last week for $19 million. The home, located at 2646 Union St., was built by Troon Pacific and listed by Val Steele of Compass. Originally marketed at $34 million and soon reduced to a $25 million listing, it closed last Wednesday, selling at $6 million under its list price. The buyer was not disclosed and is only listed on the deed as "Story View LLC."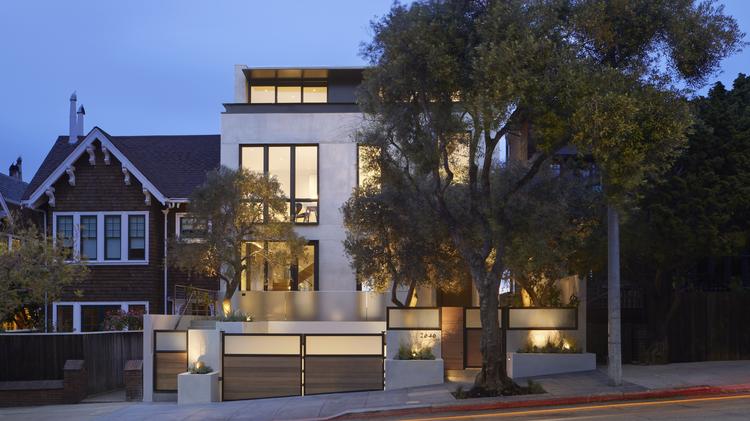 So will the market start to pick up steam now? Compass agent Alexander Fromm Lurie said he remains bullish on San Francisco real estate as he believes the shelter-in-place will eventually help drive demand for new reasons.
"There's a new market of people who are going to be buying because of how their day-to-day has changed," he said. "There's a new reality that's still being formed considering that people are reexamining their home and their space. That's another trend I foresee driving home ownership through the year.
"I think now more people are valuing their home. It is now your office, your workout studio, your cafeteria. It is your bar where your virtual happy hours take place," Lurie said, adding that he predicts the summer market being more active than usual and a red-hot fall releasing pent-up demand in the market.